I reserve the right to edit this list endlessly.
Records:
Texans worshipping Germans? Who would have thought. Some serious riffage, well thought out songs and good lyrics. Solid.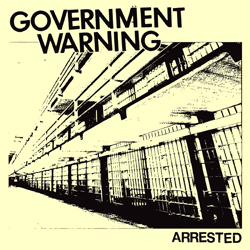 When Vice says it sucks, you know it's good. The title track is a rager. You and I both know it.
Records haven't had this much balls in years.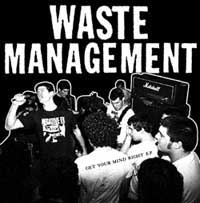 Hardest record of the year. Also runner-up for the balls award.
Coolest drummer in current music. Yea so it's not as good as the s/t but it's still ten times better than most records that came out.
The moshpart in "Oh How We Laughed" is harder than anything you will ever write.
I got this when it dropped just to up my ratio, but it's actually pretty good.
It's no ROIR sessions, I know. Still, no other man could write riffs like these for the life of him.
Honorables: I have yet to hear these albums but I know they're good: Witchcraft - The Alchemist, Dinosaur Jr - Beyond, War Hungry - new ep (my recordplayer broke).
Demos:
The Reactionaries
Union Town
Barn Burner
Mad Men
Movies:
Possibly more one-liners than the Big Lebowski.
The scene where Ian walks down the street to the beat of No Love Lost, and the guitar chord comes in as you see HATE sprawled across his back.
If you didn't like it, you didn't deserve it.
Masterpiece. I happen to like movies that are all dialogue and no action.
Feel-good movie of the year.
The bathouse murder scene was unsettling even to someone who laughs at most movie violence.
No music in the entire movie. Something I have always wanted to do. I guess I can let go of that dream.
A little hard to watch, but some incredible scenes nonetheless.
Honorables: This Is England, 300, Alpha Dog, Walk Hard.
Books:
Read the entire thing in two days even though I knew all the stories by heart.
Shows:
Black Dot Benefit
Break North
(Final Word!)
Barn Burner
at Dan's BDay party.
Madball
at Foufs.
Career Suicide at
Pop Montreal
,
A Varning
, and at Katacombes.
Roadtrips:
Baker Street weekend
Morrissey weekend
JJ's book reading/
Red Bamboo
trip